Where is it? Custom Dividers 200mm
Product Code: #8035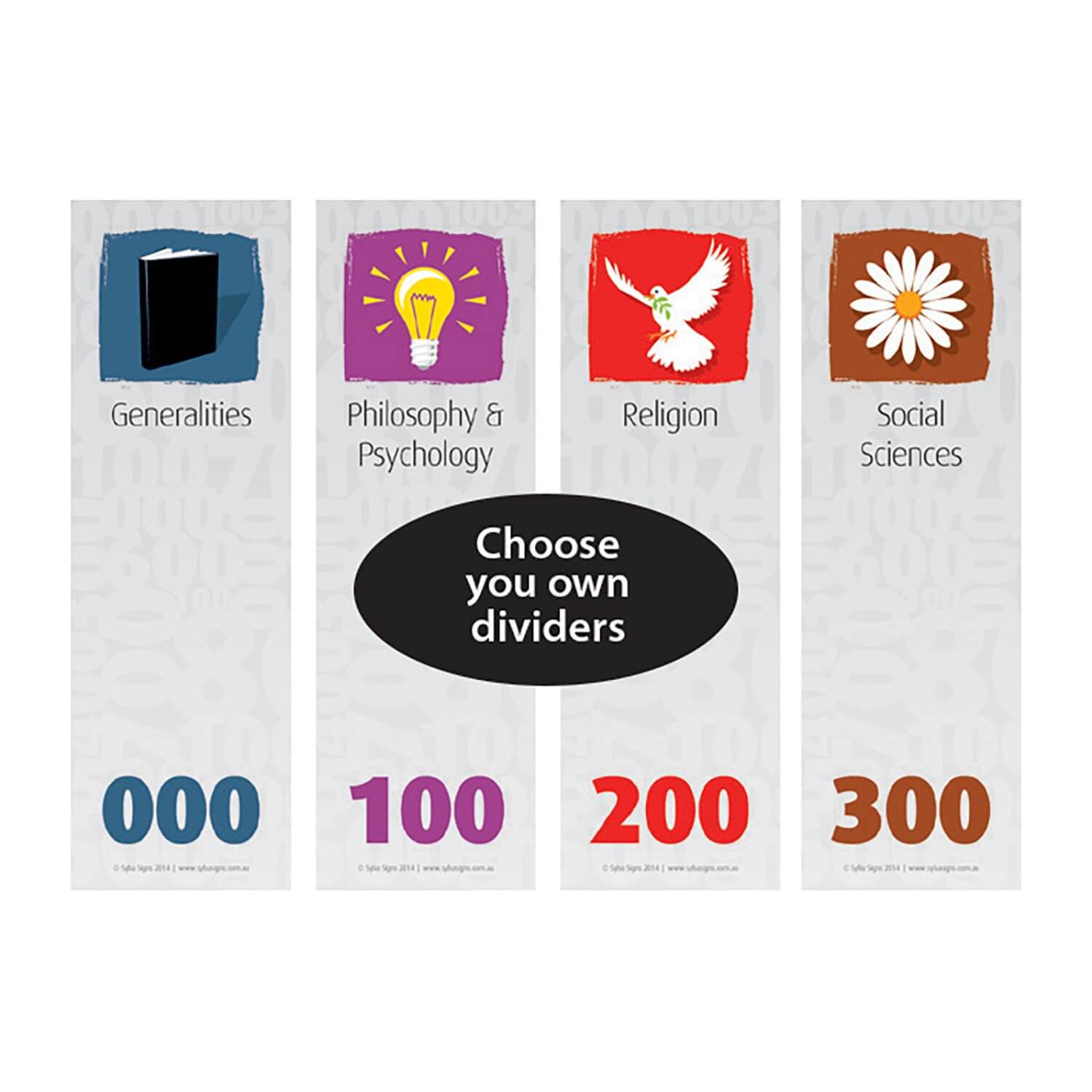 Description
Specifications
This set of 20 laminated Custom Where is it? Shelf Dividers are designed to be displayed in our Shelf Divider Stands (sold separately). Signs are colour coded to suit our 10 colour coding system for non fiction.

Subjects may be chosen from any of the non fiction expanded sets or specify your own subjects to suit your collection. For a full list of our Expanded Non Fiction Signs including classification numbers please view our Expanded Non Fiction Divider List.
This product includes:
Custom selection of 20 200mm Where is it? Shelf Divider Signs.
Please choose your subjects and specify below. Please separate each sign with a comma.
Product Options: