Vinyl Lettering Starter Pack - Grilled Cheese
Product Code: #025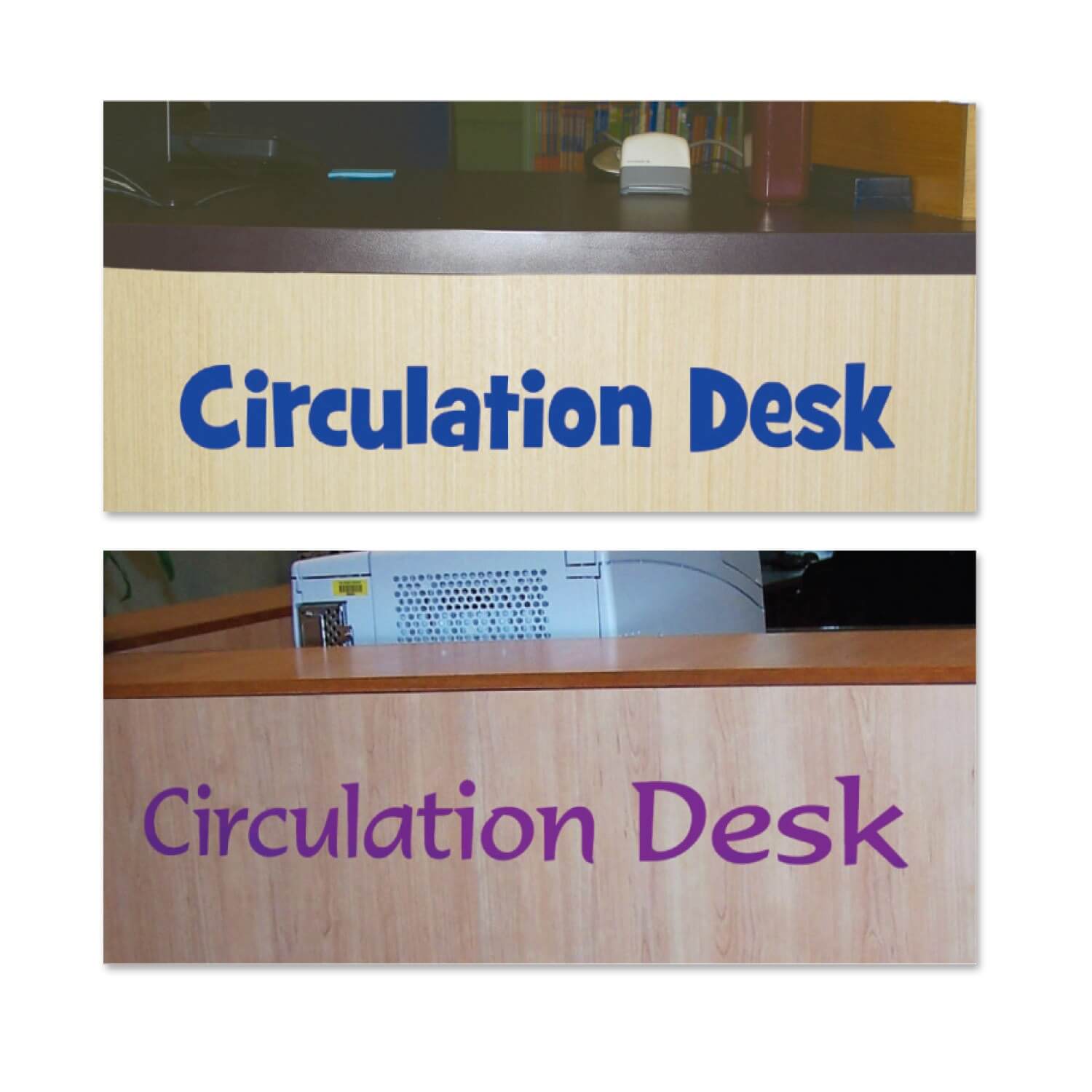 Description
Specifications
This Vinyl Lettering Starter Pack in Grilled Cheese font will be an excellent visual addition to your library. Use this starter pack to assist library users to find the information they are looking for.
Vinyl lettering is suitable for application to most smooth surfaces including walls, windows, bay ends, doors and windows. Once adhered vinyl lettering can be removed, but not reused.
This product includes a set of five library words in Grilled Cheese font: Returns, Circulation Desk, Fiction, Non Fiction and Reference .
Available in a range of colours to suit your library.

Please contact us for custom size and colour options.
Product Options: