Shelf Markers (PVC)
Product Code: #7825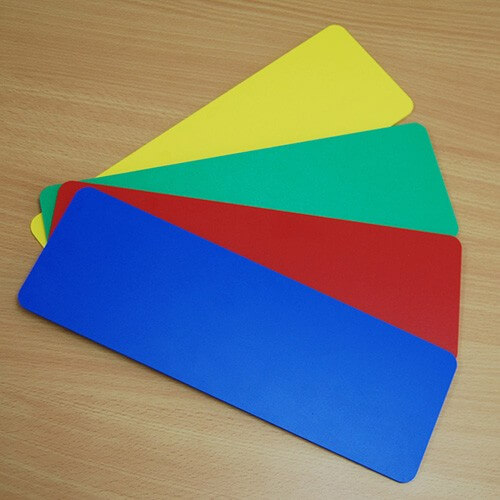 This set of 30 PVC shelf markers are designed to assist users to return books to their correct location on the shelf.
Each set is supplied in a mix of green, blue, yellow, red.
Made from compressed PVC these shelf markers are a hard wearing and durable product.
Each shelf marker measures 100mm x 300mm.
Optional shelf marker stickers are available (sold separately).