Senior Genres Defined Poster Set 2 A3
Product Code: #7889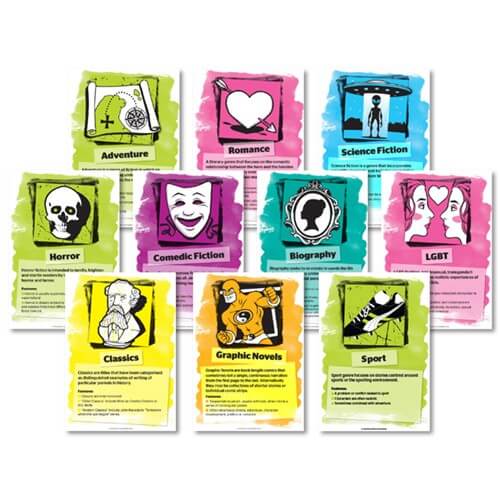 This set of ten laminated A3 Senior Genres Defined Posters Set 2 posters are a bright and engaging way to clearly outline the key features of a variety of genres.
This poster set includes the following genres: adventure, romance, science fiction, horror, comedic fiction, biography, LGBT, classics, graphic novels, sport fiction.
This product includes:
One set of 10 laminated A3 Senior Genre Defined Posters Set 2.
Individual Posters are also sold separately. Please select an option from the dropdown list above.
Product Options: