Senior Genres Defined Poster A3 (Custom Selection)
Product Code: #C7963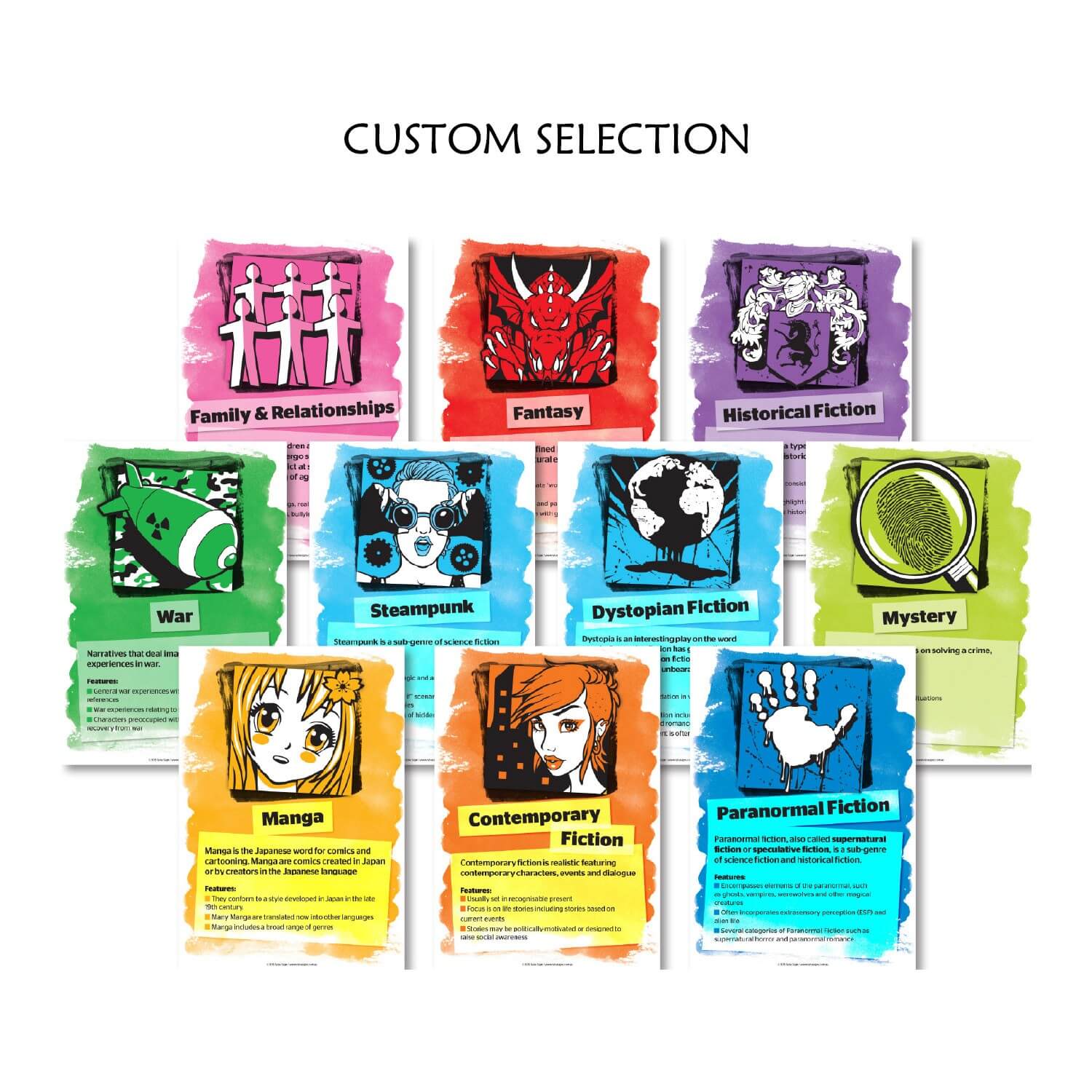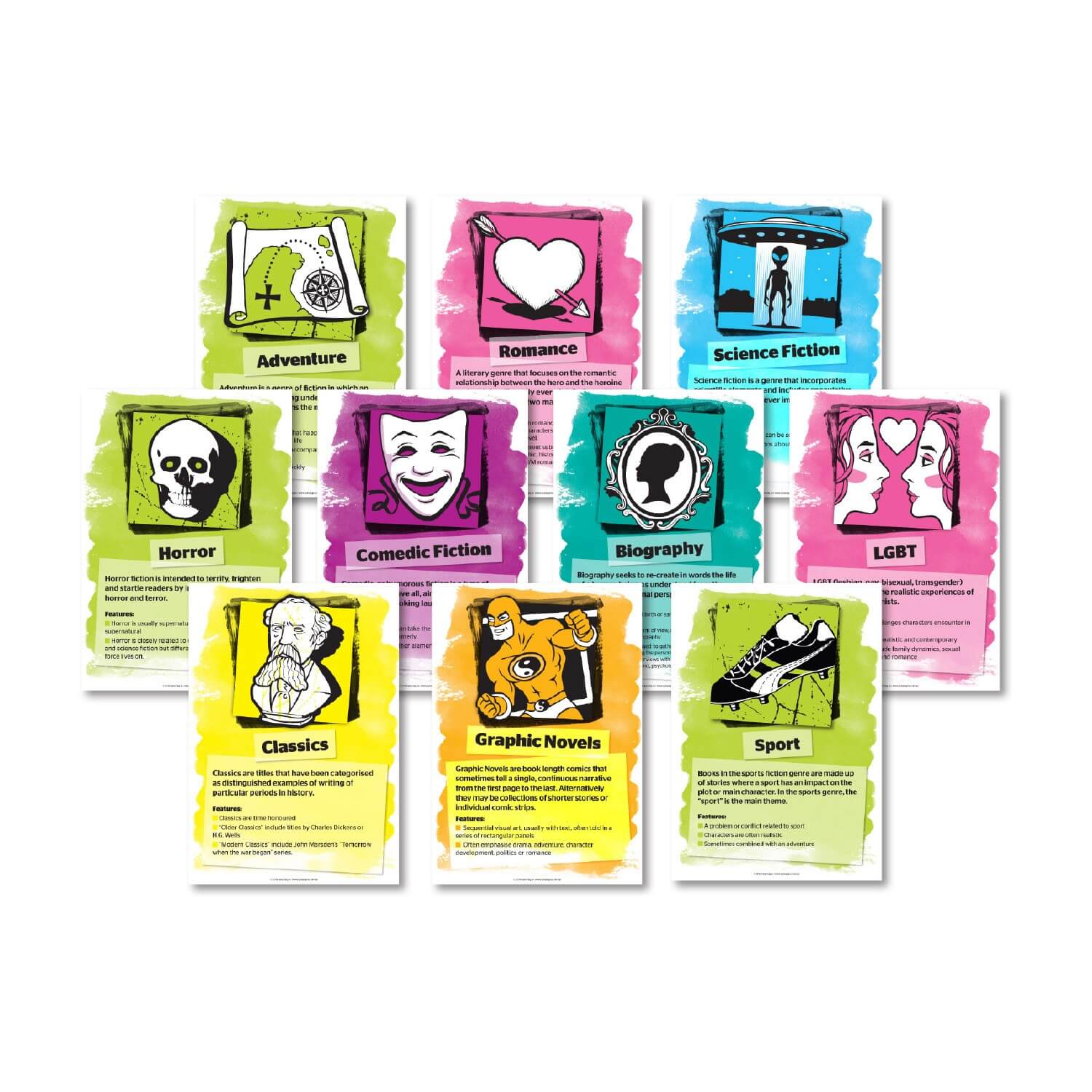 Choose your own custom selection from our series of A3 laminated Senior Genres Defined posters. These posters are a bright and engaging way to clearly outline the key features of a variety of genres.
This product includes:
One individual laminated A3 Senior Genre Defined Poster.
Choose from the following genres: family & relationships, fantasy, historical fiction, mystery, war, steam punk, dystopian fiction, manga, contemporary fiction, paranormal fiction, adventure, romance, science fiction, horror, comedic fiction, biography, LGBT, classics, graphic novels, new adult fiction, sport, humanities, faith, movies and poetry.
Please contact us for additional customisation options including custom genre wording.
Also available as two sets of 10 posters.
Product Options: