Senior Genre Location Signs A5 Choose your own
Product Code: #7901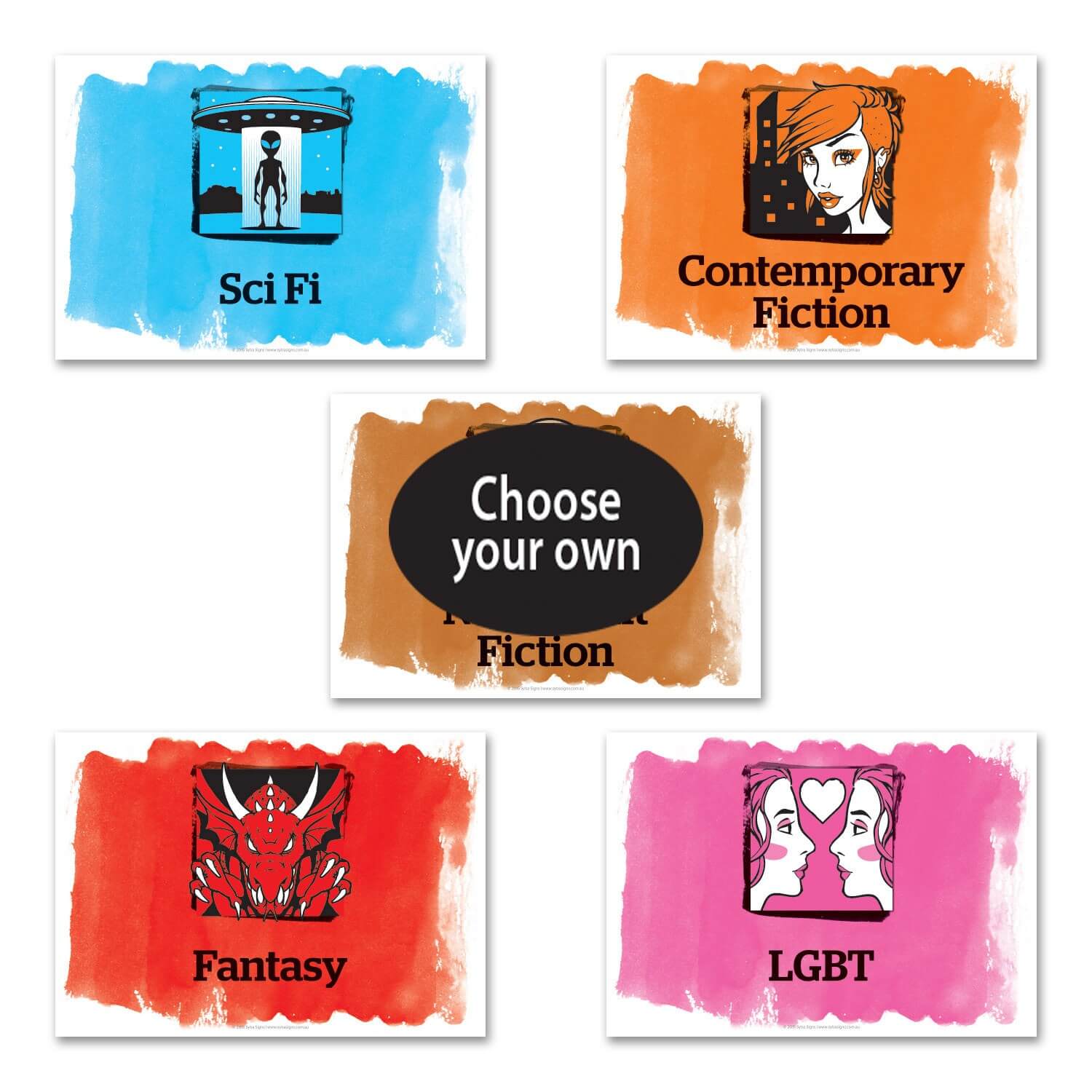 Choose your own custom selection from our series of 25 laminated A5 posters. Posters are sold individually. Posters highlight individual genre sections and includes the spine label image and genre title.
These posters can be used on their own or in conjunction with our senior genre spine labels to make navigating the fiction section quick and easy for your users.
This product includes:
One A5 laminated Senior Genre Location Poster
Posters are also available as a full set. Please select an option from the dropdown list above.
Product Options: