Senior Genre Adhesive Door Graphic
Product Code: #7903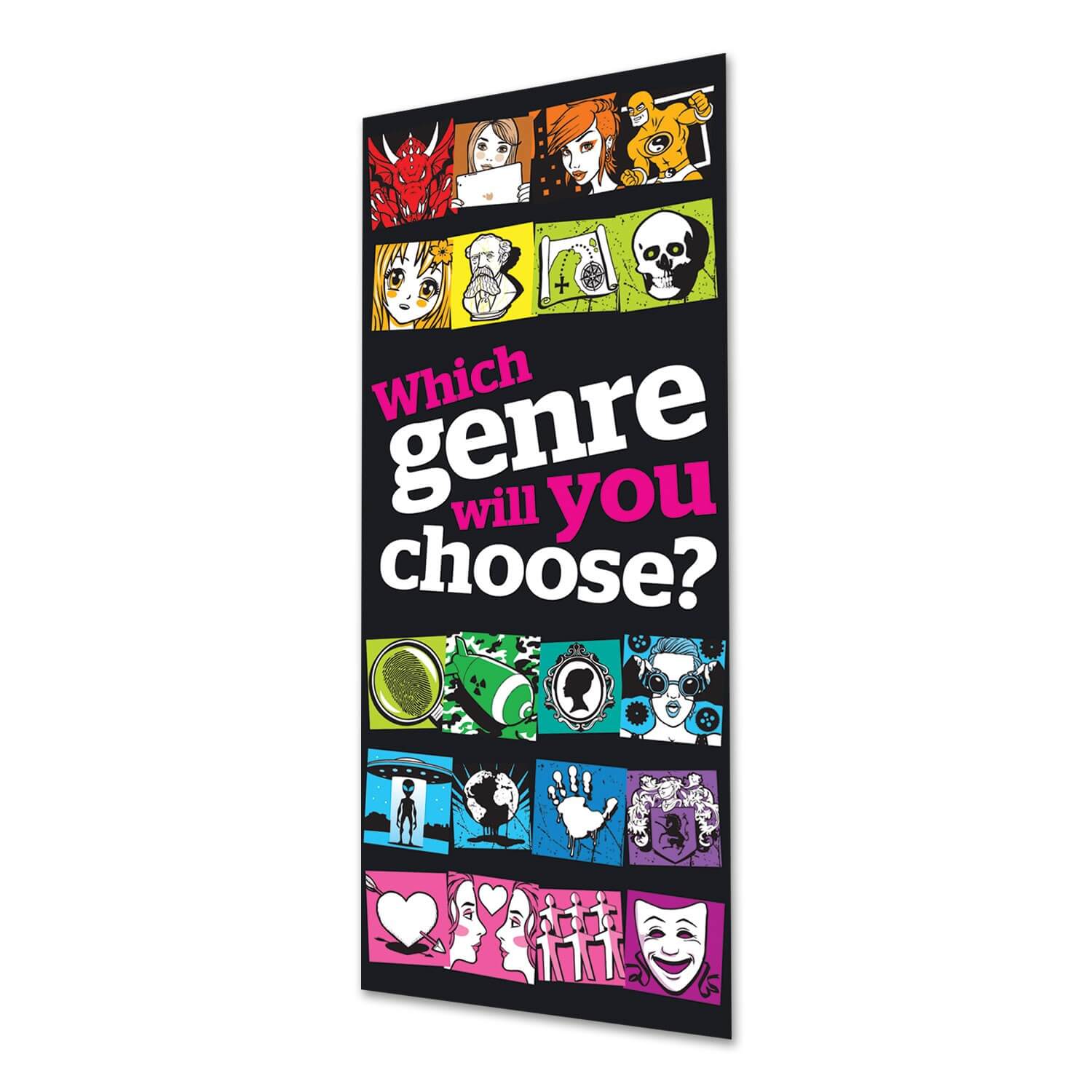 The Senior Genre Door Graphic will be an excellent visual addition to your library or classroom door, wall or bayend.
This door graphic measures 600mm x 1200mm and can be positioned on any smooth surface.
Door graphics are removable and reusable (retain backing paper for storage).
This door graphic complements the 'Senior Genres Explained Posters' and 'Senior Genre Spine Labels' and could be used as a dramatic visual overview of popular senior genres.
This product includes:
One 600mm x 1200mm Senior Genre Adhesive Door Graphic