Senior Expanded Dividers with graphic - Set 3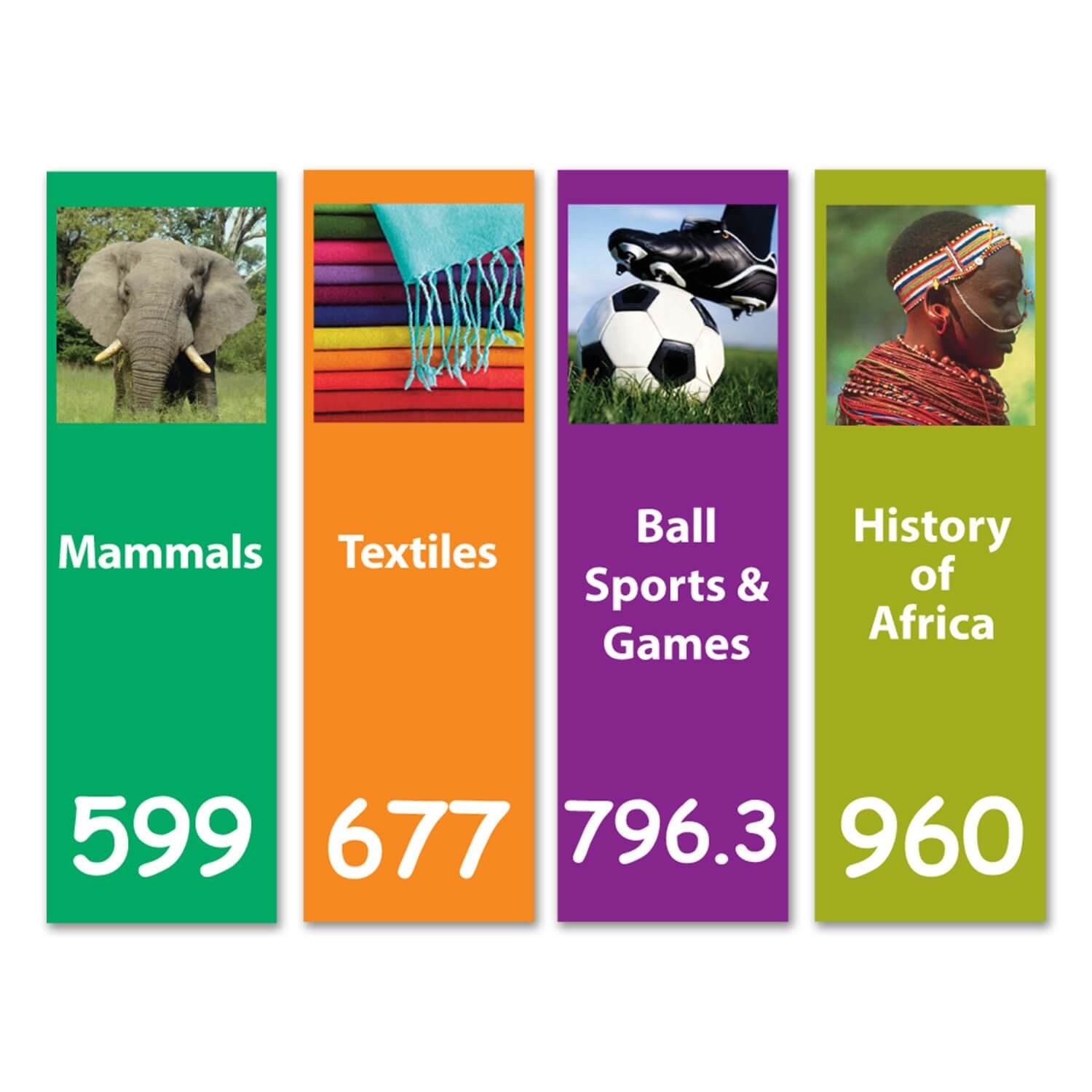 These 18 laminated Senior Expanded Non Fiction Shelf Dividers Set 3 are designed to highlight popular subjects in your non fiction section.
These dividers are colour coded as per Syba Signs colour coded classification system and coordinate with a range of shelf labels, spine labels and posters (sold separately).
Subjects include news media, journalism & publishing, ethics, government, commerce, communications & transport, customs, ettiquette & folklore, French & related languages, languages of East & South, East Asia, electricity & electronics, genetics & evolution, mammals, advertising & public relations, textiles, printing & related activity, ball games, combat sports, geography & travel in Asia, history of Africa, geography & travel in Europe.
For best results display in Syba Signs all new Shelf Divider Stands (sold separately).
This product is available in two convenient sizes:
200mm x 80mm Senior Expanded Non Fiction Shelf Dividers Set 3
250mm x 80mm Senior Expanded Non Fiction Shelf Dividers Set 3
Product Options: