Reference Shelf Label Set 17mm
Product Code: #487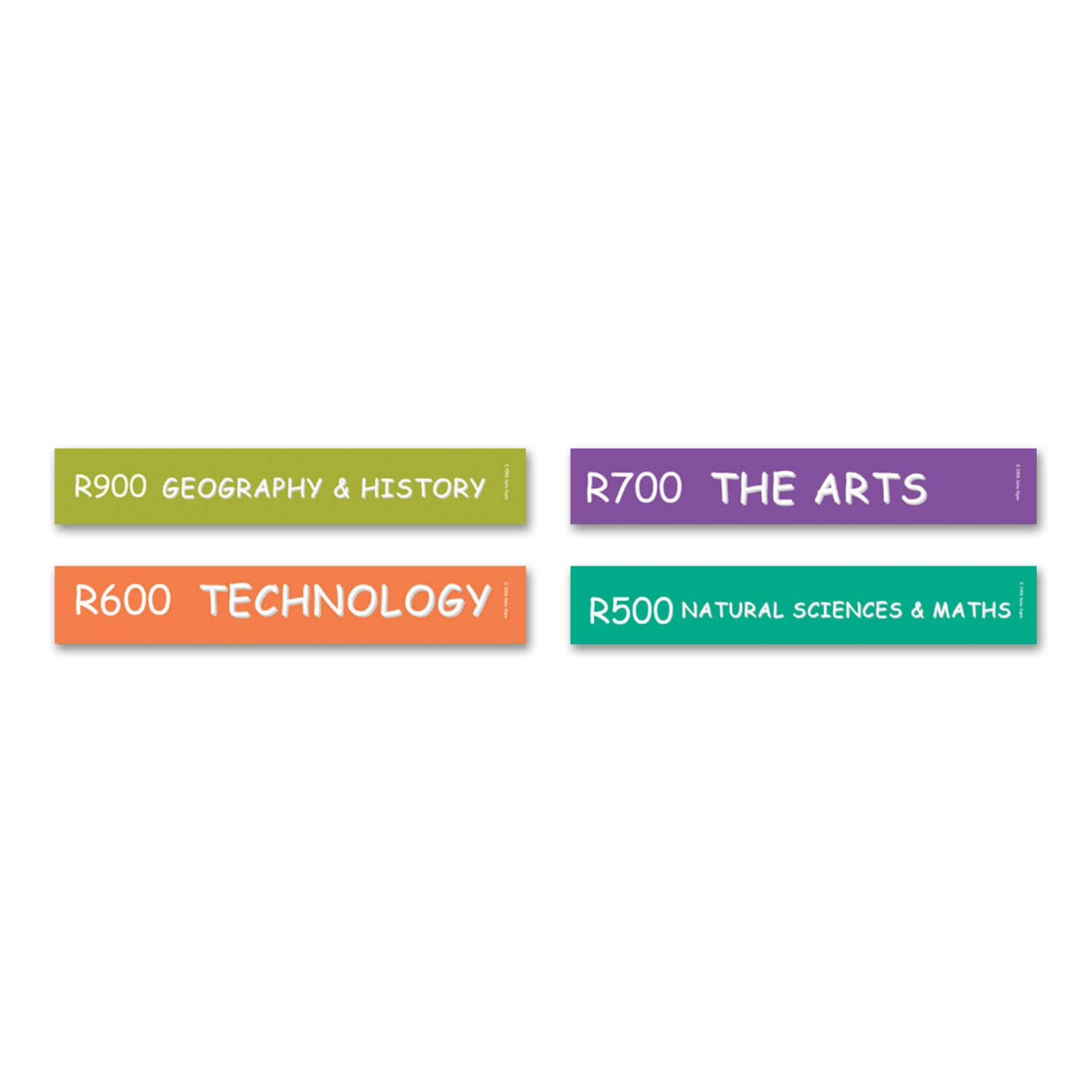 Description
Specifications
This set of 21 Reference Shelf Labels 17mm are designed to assist library users easily locate resources.
This set includes 21 Colour Coded Shelf Labels that are designed to be designed to be displayed in Syba Signs 17mm Shelf Label Holders (sold separately).
Non Fiction Colour-Coding System:

Labels include; Almanacs, Atlases, Encyclopedias, Magazines and R000-R900.
This product includes:
One set of 21 17mm x 160mm Reference Shelf Labels
Product Options: