Popular Series Word Wall (Custom Wording)
Product Code: #7815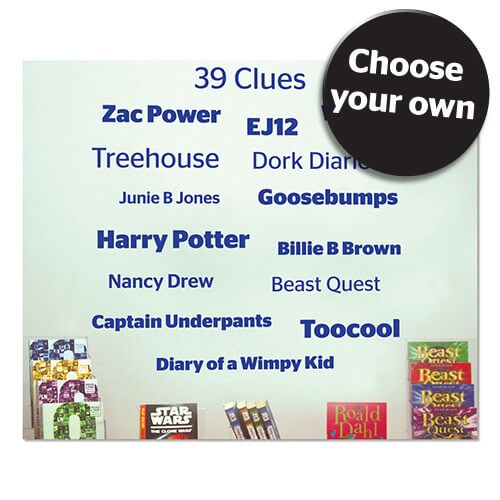 Description
Specifications
This Custom Popular Series Word Wall will be an excellent visual addition to your library.
The custom word wall can be adhered as per the example design to create a 1100mm x 1100mm word wall.
Alternatively, use the words provided to create your own design.
This Popular Series word wall is produced in Calibri font.
This product includes:
One adhesive 1100mm x 1100mm Custom Popular Series Word Wall
Please specify your 10 chosen popular series by writing in the text box below.
The Custom Popular Series Word Wall is available in a range of colours to suit your library.

For standard selection of popular series please select Popular Series Word Wall 1100mm x 1100mm from the product options below.
Product Options: