Popular Series Word Wall (Custom)
Product Code: #7815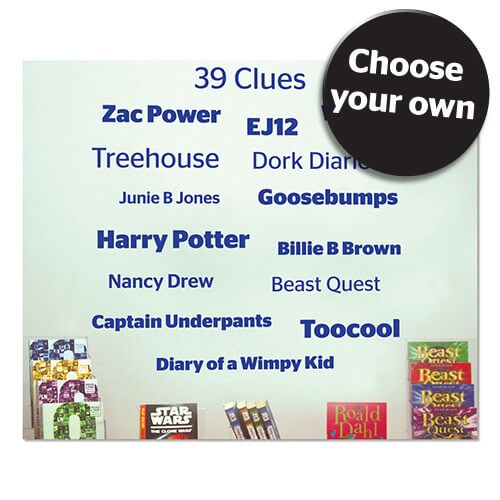 Description
Specifications
This Popular Series Word Wall (Custom) vinyl lettering will be an excellent visual addition to your library. Choose your own 15 popular series and we will design a 1100mm x 1100mm word wall for your approval prior to production.
This Popular Series Word Wall is produced in Calibri font.
This product includes:
One 1100mm x 1100mm Popular Series Word Wall (Custom).
This vinyl lettering is also available in reverse for application on the inside of a window for exterior viewing. Available in a range of colours to suit your library.

Please use the text box below to list your chosen series, please separate each series name with a comma. Please contact us for custom size and colour options.
Product Options: