Library Welcome Vinyl Lettering (Reverse)
Product Code: #7611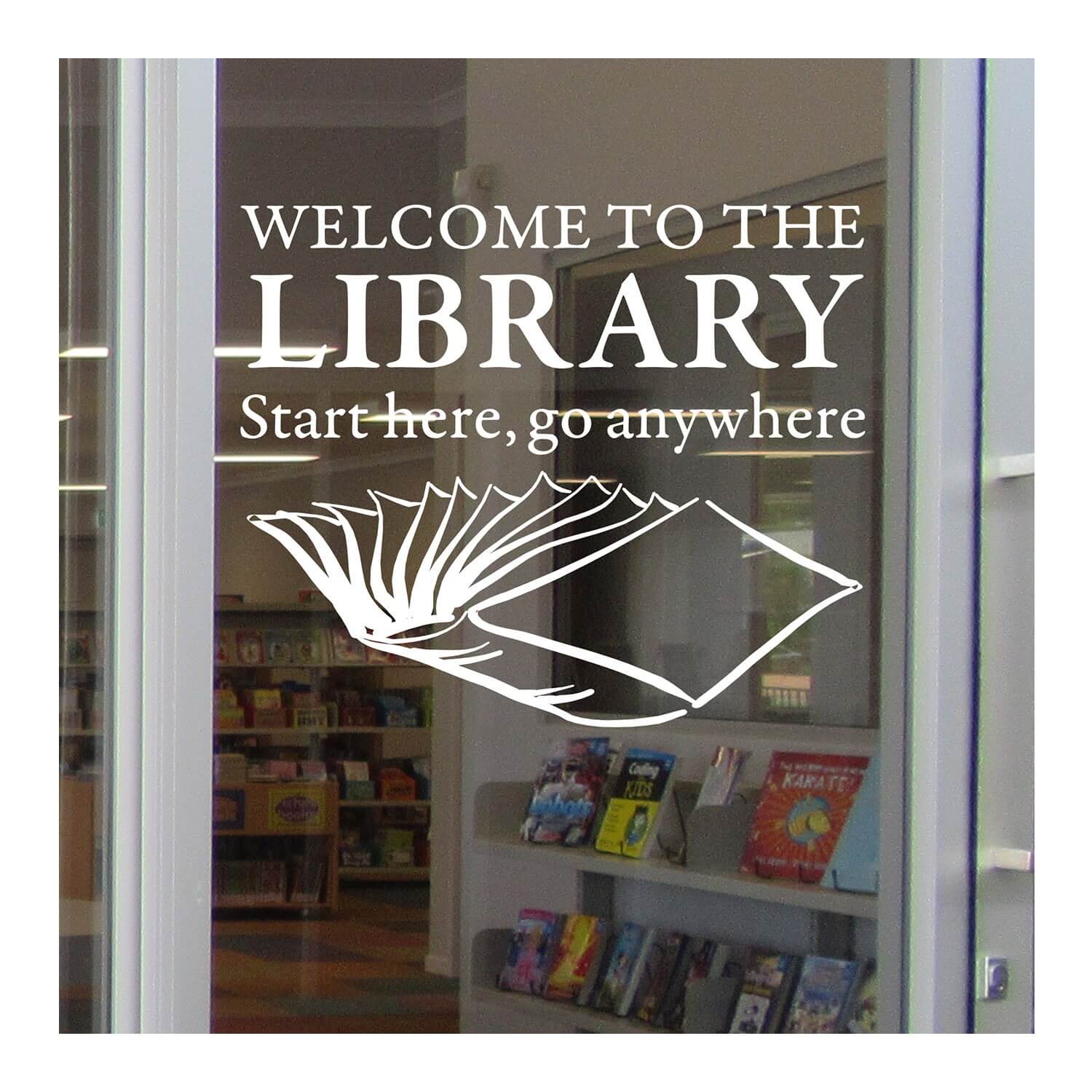 Description
Specifications
The Library Welcome Vinyl Lettering (Reverse Cut) can be used in your library entrance to welcome students into their library space.
This vinyl is supplied in reverse cut for application on the inside of a window or door for viewing on the outside. Lettering is supplied in one piece to fit within a 550mm x 550mm space, and is ready to be installed on any smooth surface such as windows, bay ends, walls, doors and circulation desk.
Once adhered vinyl lettering can be removed, but not reused.
This vinyl lettering is also available in regular cut for application on a wall or on the outside of a window.
Available in a range of colours to suit your library.

Please contact us for custom size and colour options.
Product Options: