Hanging Accessories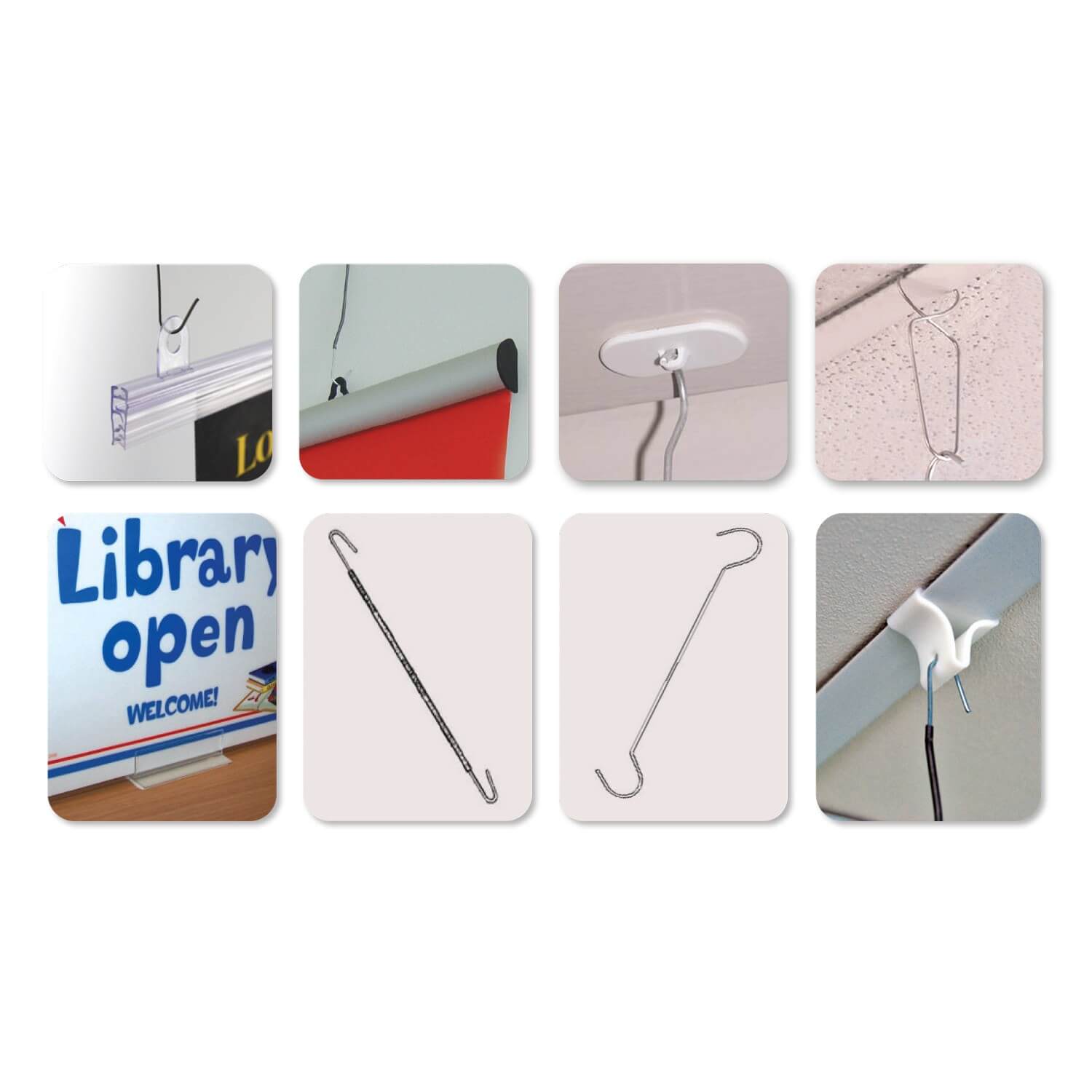 Select from our range of useful hanging accessories to create your next library display.
Combine with Economy Hanging Rails and Silver Hanging Rails (sold separately) to hang poster or banner displays from the ceiling.
Ideal for single-point hanging displays such as mobiles, or our tri and quad mobile displays.
All accessories are sold individually.
Accessories available include:
Plastic Grid Clips
Metal Ceiling Clips
Hanging Button
Hanging Wire
Hanging Hooks
Rail Clips
Product Options: