Genre Shelf Dividers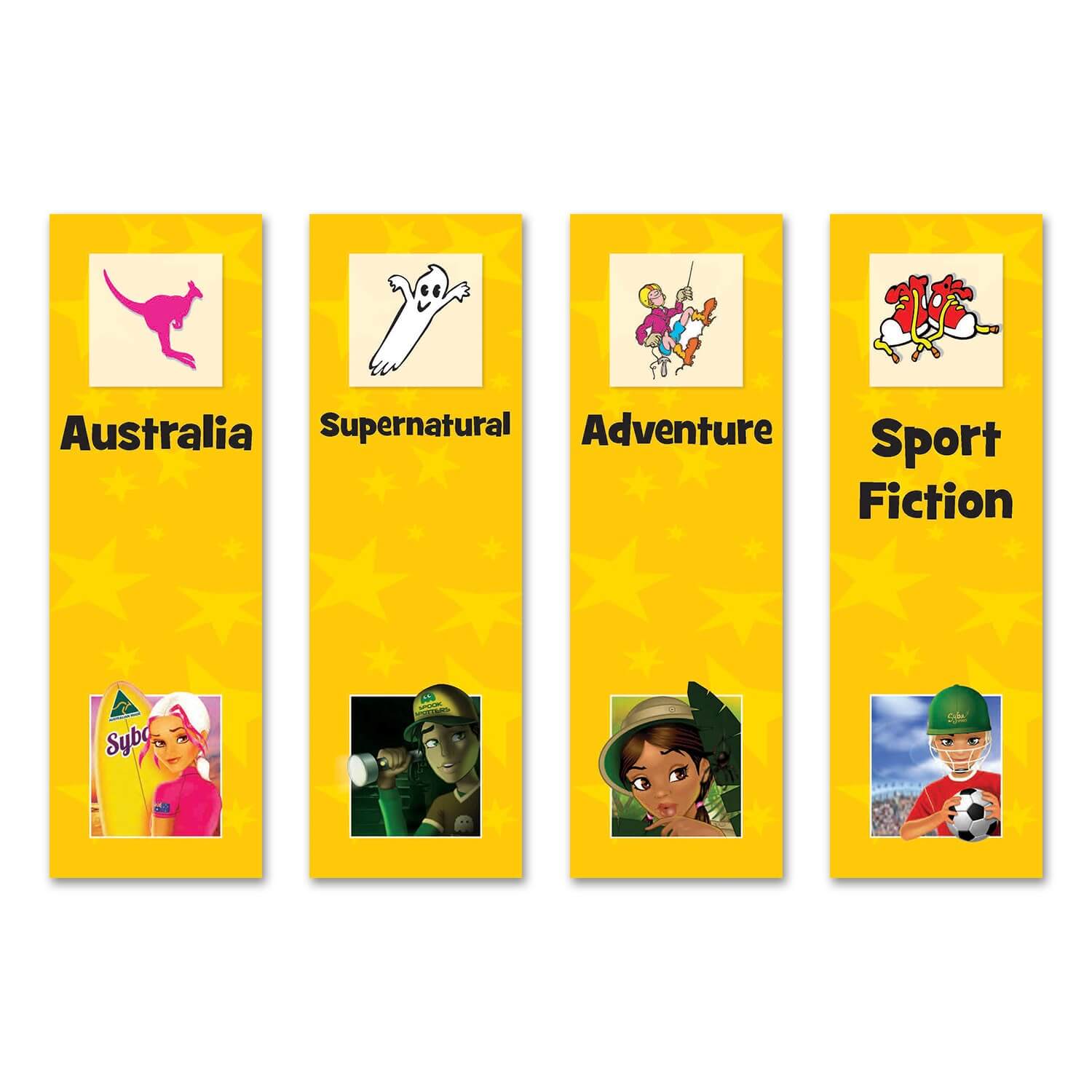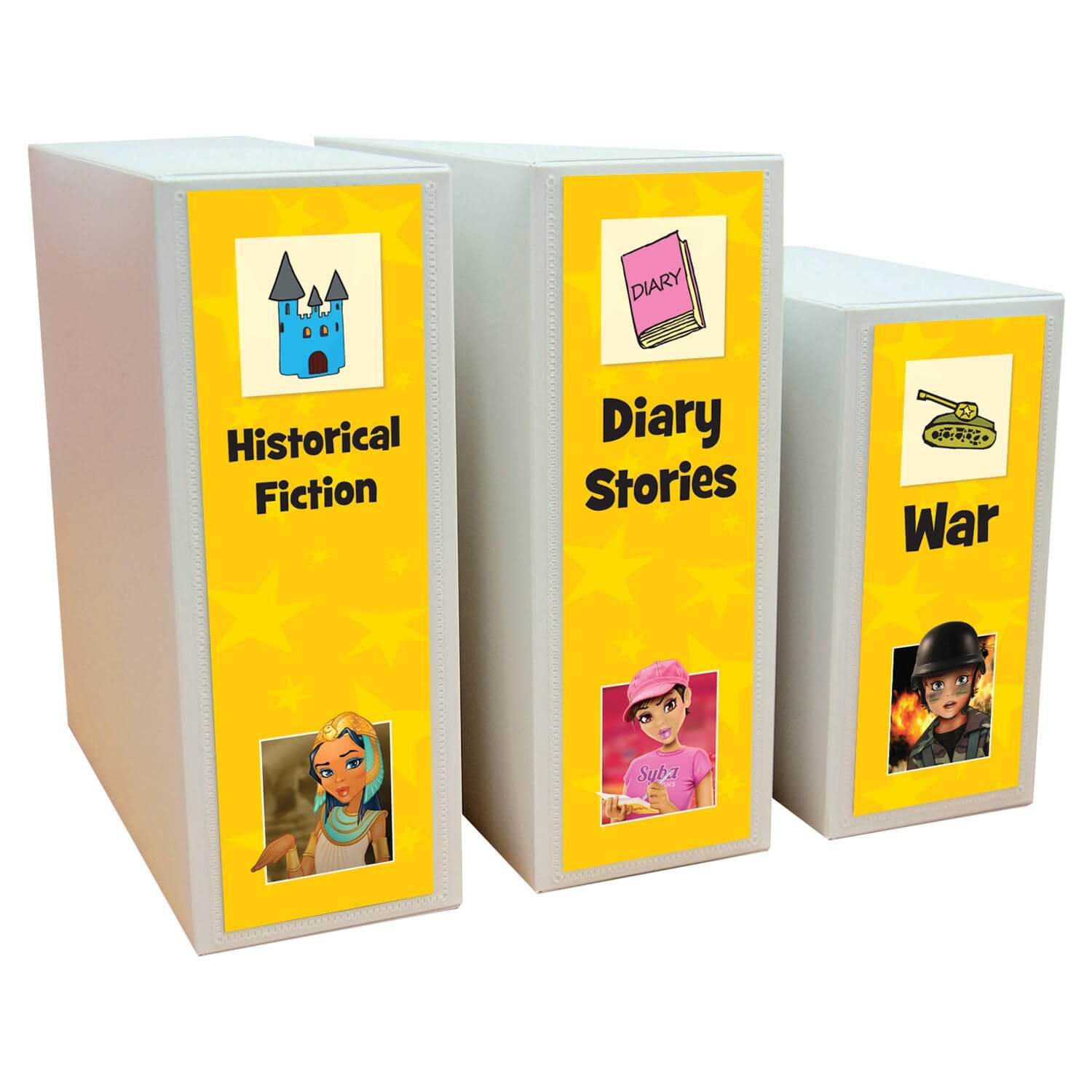 These 20 laminated Genre Shelf Dividers are designed to coordinate with the genre range of products.
These dividers highlight SCIS fiction subject headings.
For best results display in our Shelf Divider Stands (sold separately).
Genres included in this set: family & relationships, historical fiction, mystery, humour, fantasy, adventure, science fiction, sport fiction, horror, supernatural, crime, animal stories, war, school stories, diary stories and Australian stories (or New Zealand stories if ordering from NZ), choose your own, love, stories in rhyme, westerns and wordless stories.
This product is available in two convenient sizes:
200mm x 80mm Genre Shelf Dividers.
250mm x 80mm Genre Shelf Dividers.
Product Options: