Genre Location Signs - 600mm x 250mm
Product Code: #7719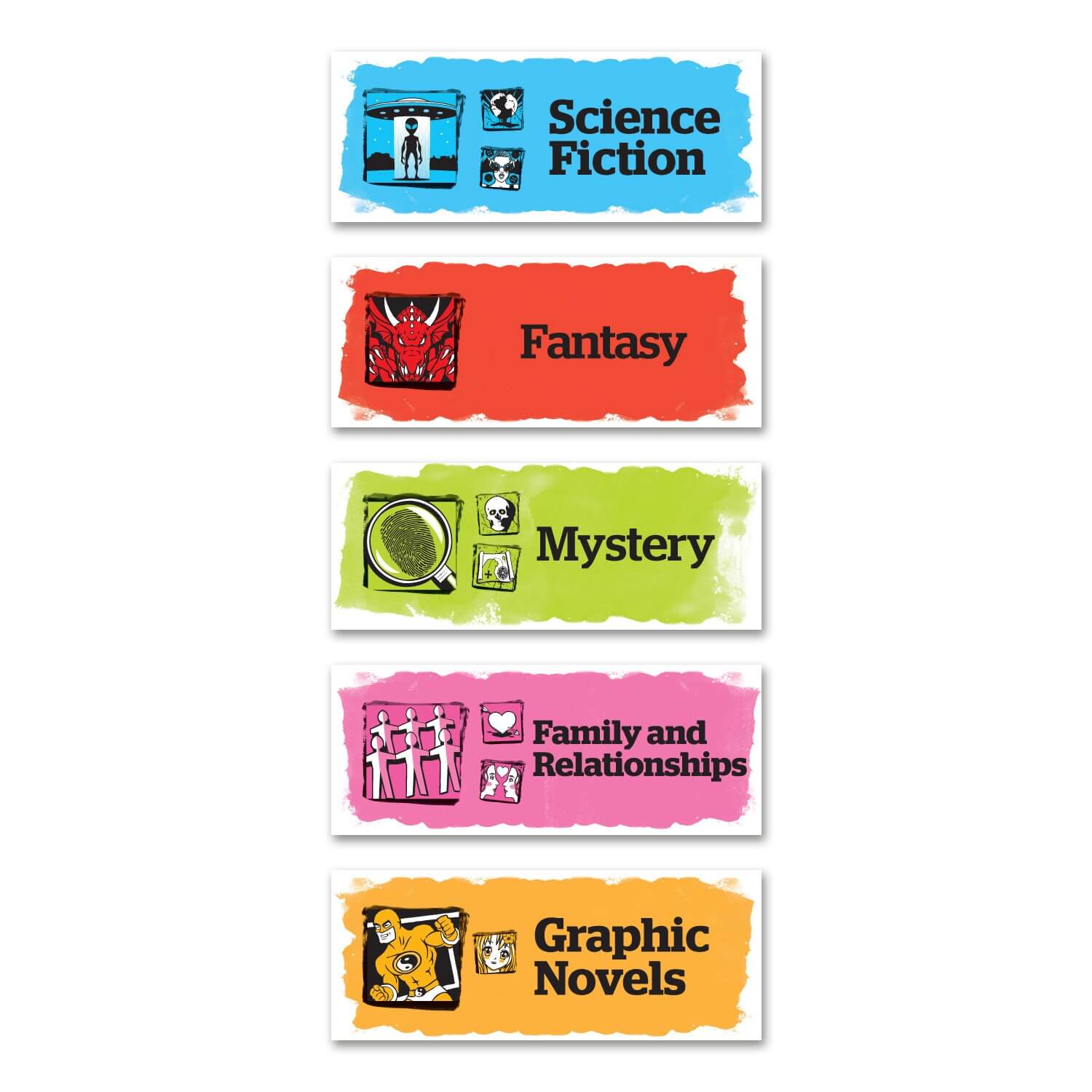 This set of 5 laminated Genre Location Signs can be used to highlight popular genres in your library.
This set includes five popular genres; Science Fiction, Mystery, Family & Relationships, Fantasy, Graphic Novels.
This product includes:
A set of 5 laminated Genre location signs 600 x 250mm
Professional hanging options are also available.
Please contact us for a custom selection of signs to suit your collection.
Product Options: