Fiction Vinyl Signs (Jester)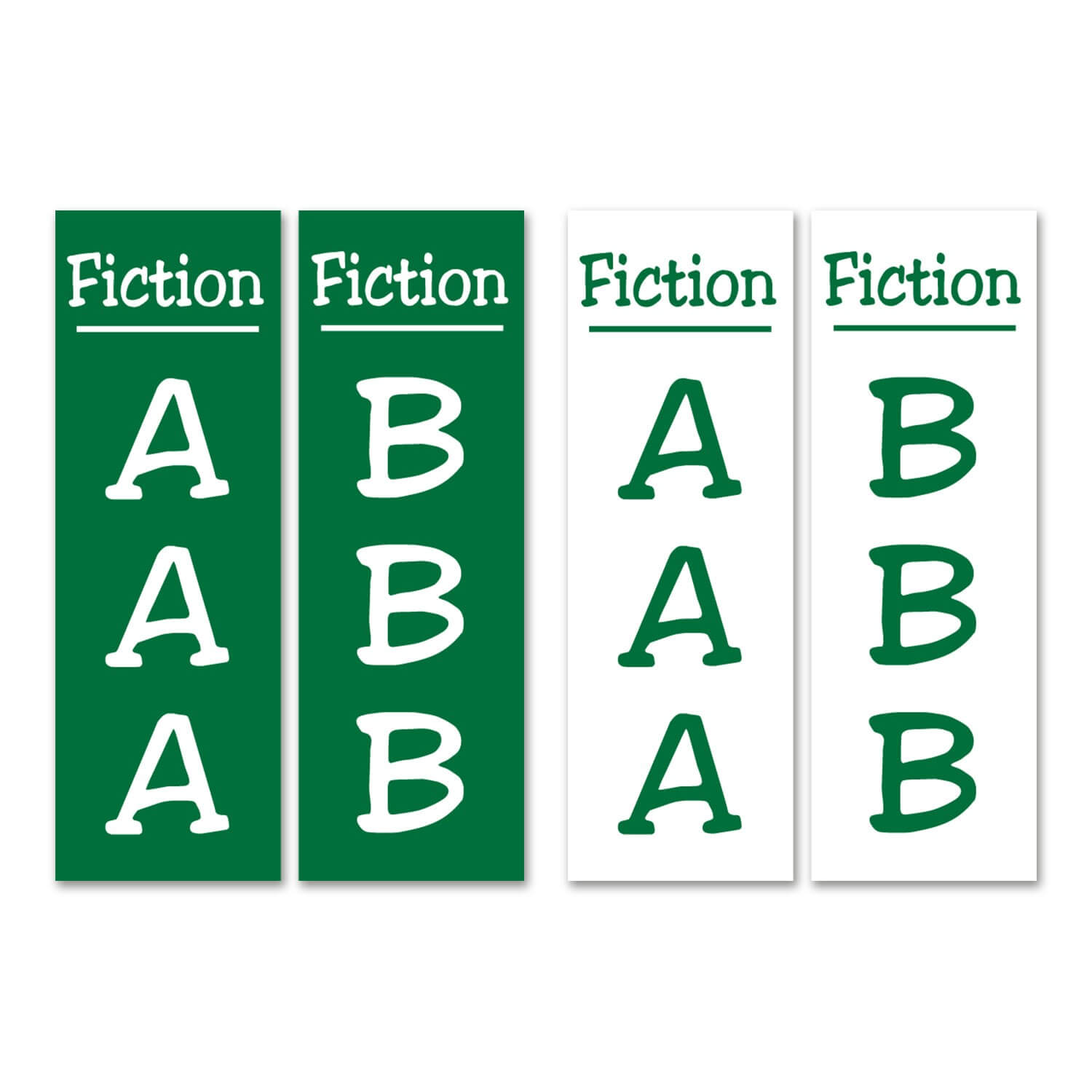 Description
Specifications
This set of 24 Fiction Vinyl Signs (Jester) are designed to neatly highlight fiction sections.
These fiction signs include the wording 'Fiction' with letters A-Z (XYZ on same sign).
These signs are adhesive and are designed to be applied to our Acrylic Collection Dividers (sold separately). For double-sided application to Acrylic Collection Dividers order two sets of signs.
Available in a range of colours (single colour only) to suit your library. For colour coded signs see our sticky back options.

This product is available in two designs.
Product Options: