Fiction Door Graphic
Product Code: #7984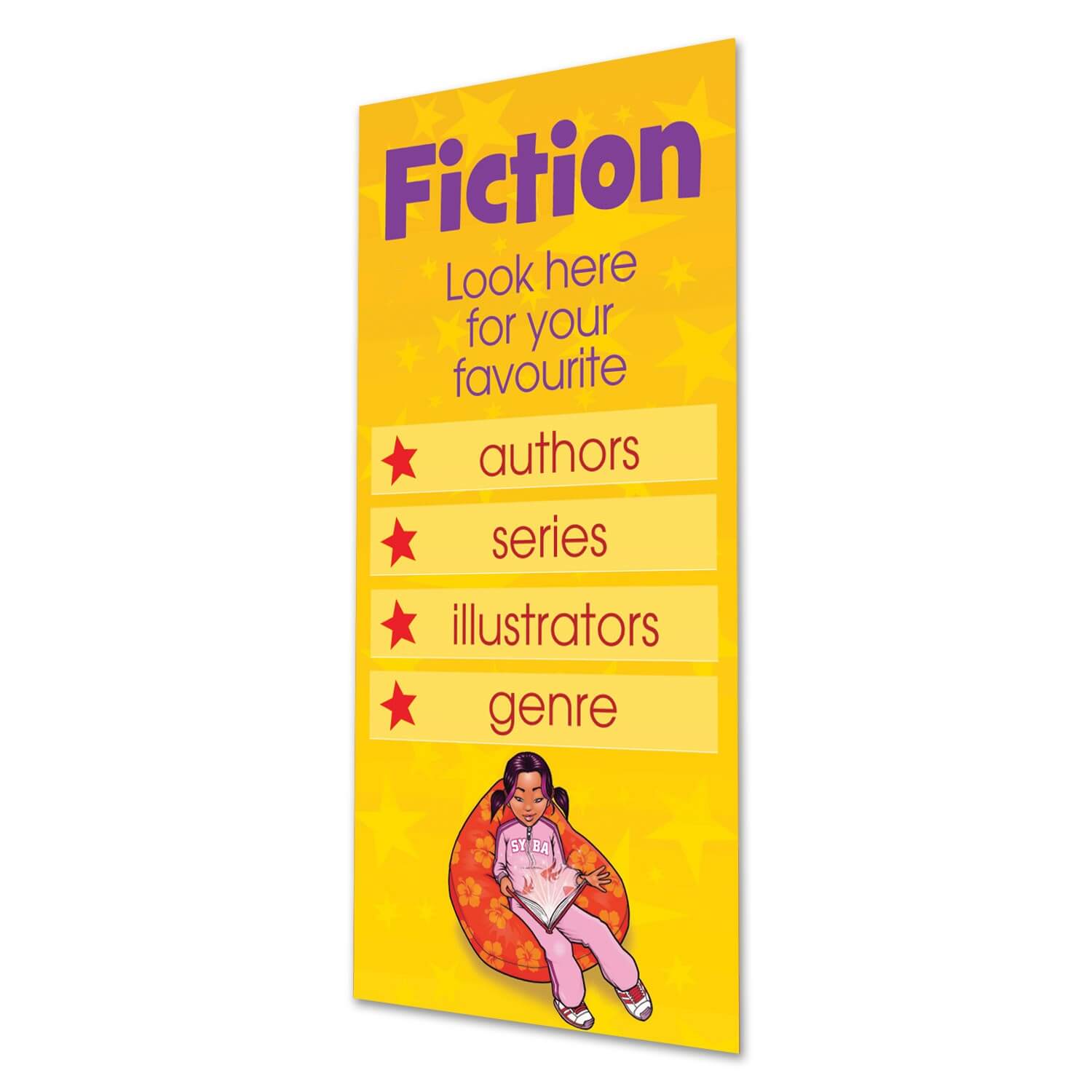 Description
Specifications
This adhesive Fiction Door Graphic will be an excellent visual addition to your learning space and guide to fiction favourites.
The Fiction Door Graphic measures 600mm (w) x 1200mm (h) and can be positioned on any smooth surface, such as a classroom door, wall or bay end.
Door graphics are removable and reusable (retain backing paper for storage).
This product includes:
One adhesive 600mm (w) x 1200mm (h) Fiction Door Graphic