Colour Coded Combination Shelf Label Set 22mm
Product Code: #307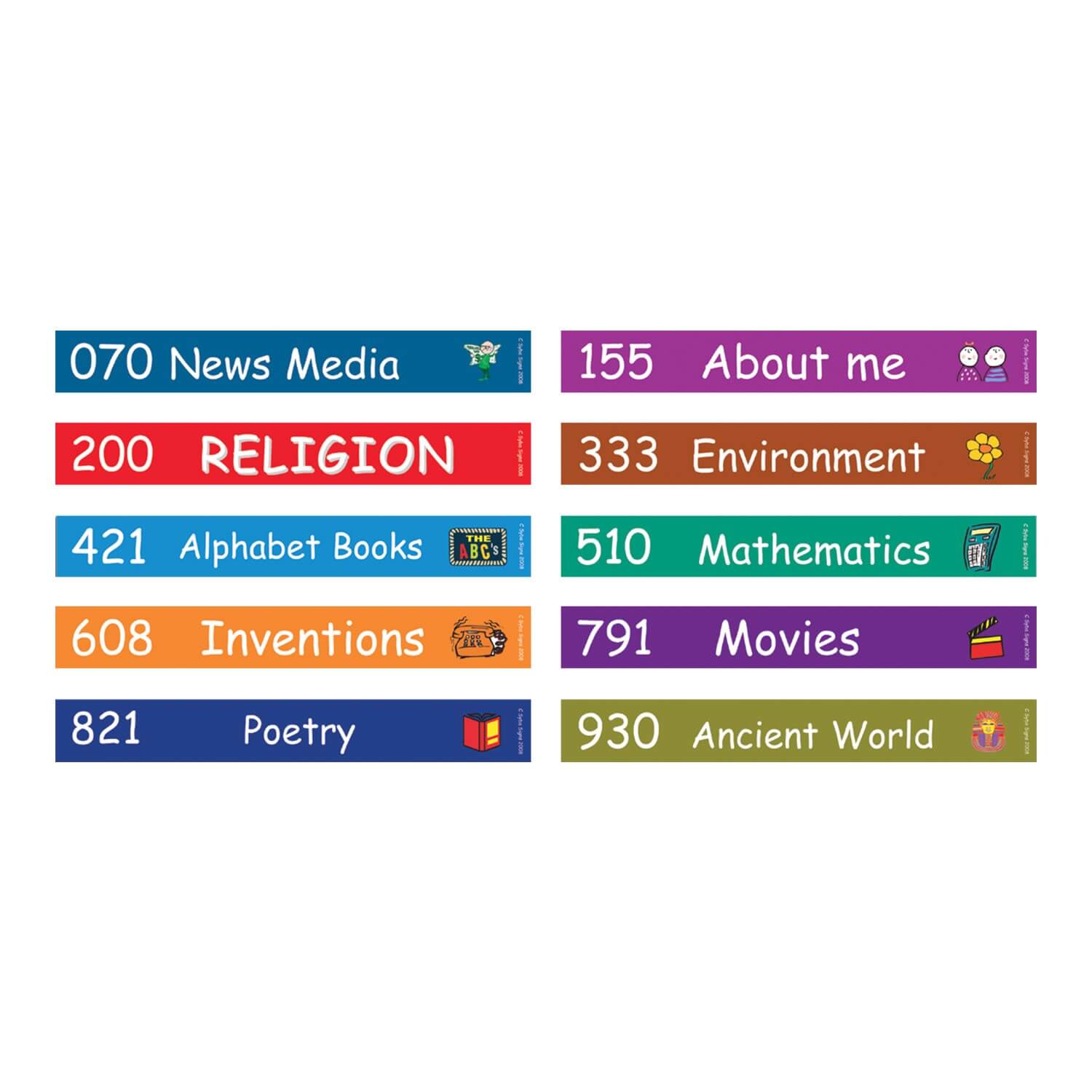 Description
Specifications
This set of 252 22mm Colour Coded Combination Non Fiction Shelf Labels is designed to coordinate with Syba Signs colour coded classification posters.
Non Fiction Colour-Coding System:

These Shelf Labels are designed to be displayed in Syba Signs 26mm Shelf Label Holders (sold separately).
This Colour Coded Combination Set includes:
These labels are suitable for large collections, high schools and public libraries.
This product includes:
One set of 252 22mm x 160mm Colour Coded Combination Non Fiction Shelf Labels
Product Options: