Acrylic Collection Divider Starter Pack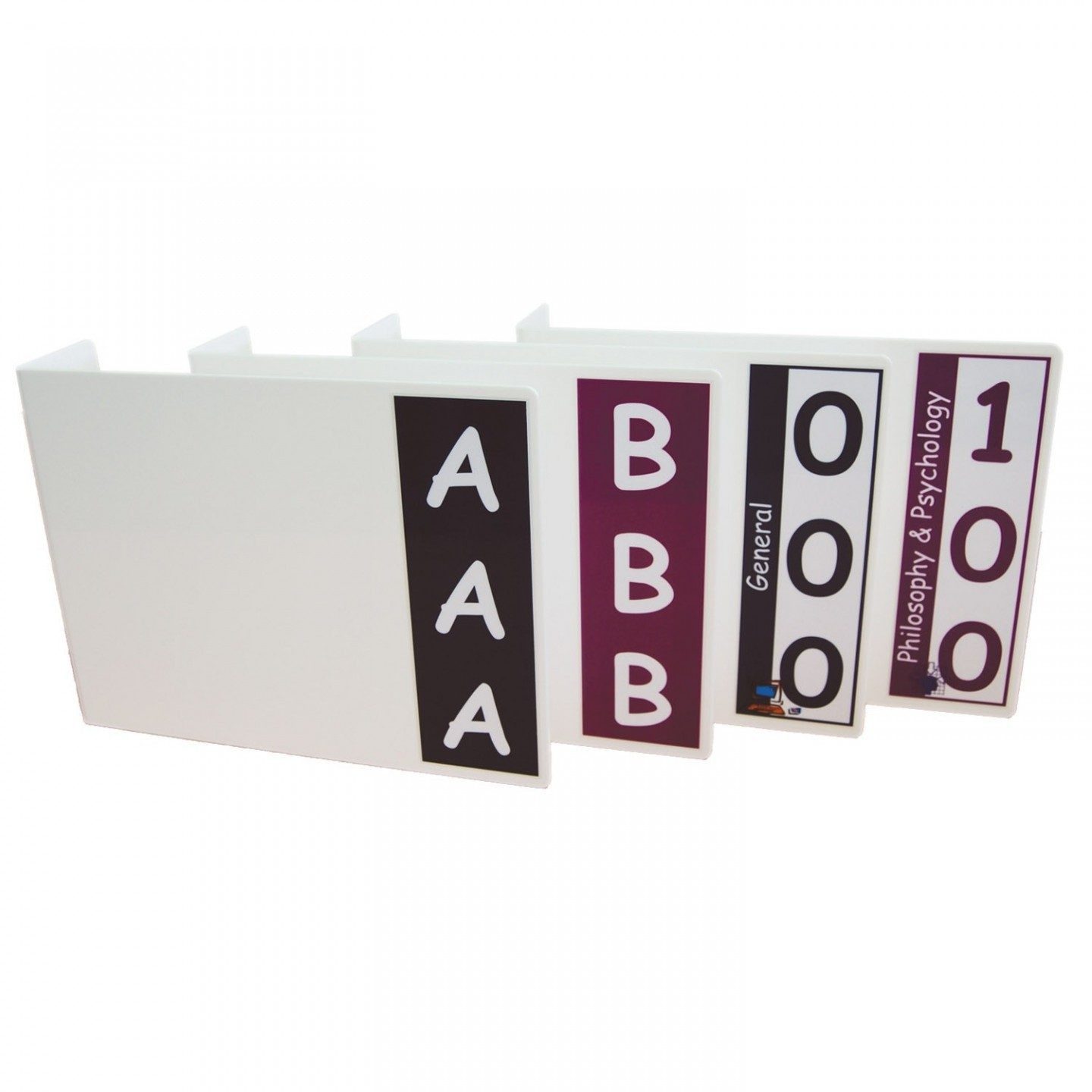 The Acrylic Collection Divider Starter Pack is a great way to start your fiction and non fiction shelf signage.
Take advantage of this great combination offer which includes a 10% discount off the individual items in this pack.
The Acrylic Collection dividers measure 250mm (h) x 330mm (l) x 3mm (w) and are designed to overhang the front of your shelf. Best suited to shelf depths between 220mm and 250mm.
Acrylic Collection dividers are great when shelf space is limited.
This Shelf Divider Starter Pack includes:
34 x Acrylic Collection Dividers
One set of 10 colour coded basic non fiction sticky backed signs
One set of 24 Fiction Shelf Divider Signs
Acrylic Collection Dividers can have signs applied to both sides of the divider. This starter pack includes one set of each sign for single sided display. If double-sided display is preferred then please choose the Double Sided Acrylic Collection Divider Starter Pack.
Product Options: